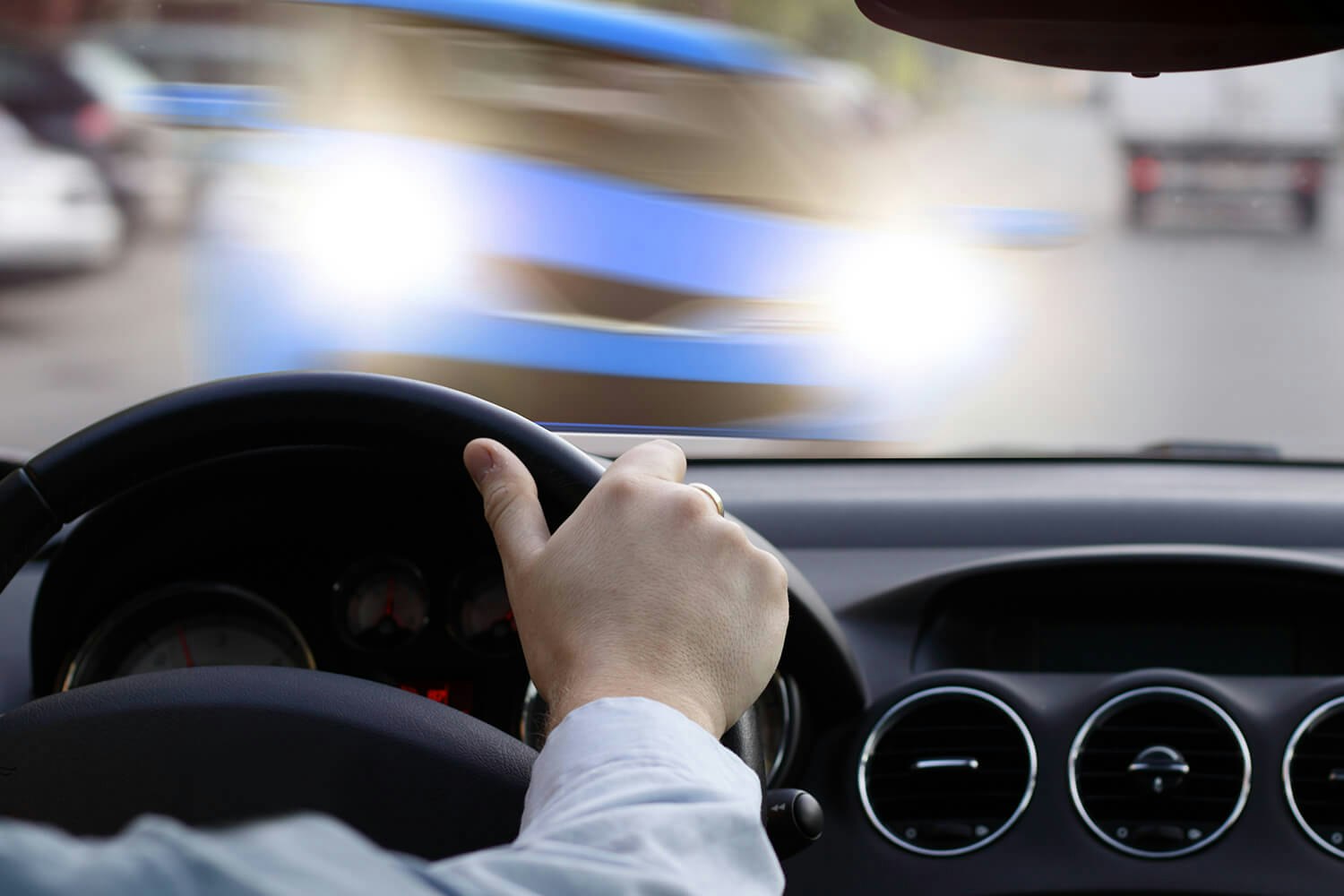 Collision Prevention Tips to Help You Steer Clear of an Accident
According to the National Highway Traffic Safety Administration "National Motor Vehicle Crash Causation Survey," over 97% of all motor vehicle crashes are caused by driver error. Collisions happen. But many can be avoided.
Consider the following Collision Prevention Tips and apply them to your driving to help steer clear of a fender bender or worse:
Keep your eyes on the road
89% percent of rear-end crashes occur because the driver was distracted.
Deter distracted driving by ignoring your phone
Set your music before placing your vehicle in drive.
Also, skip the tailgating.
Be on high alert in a parking lot
When reversing, don't rely solely on your rearview mirror or back-up camera.
Turn around and check your blind spots to ensure the coast is clear.
Consider parking farther away from high-traffic areas.
Fend off hydroplane in the rain
When a vehicle hydroplanes, stop accelerating and don't stomp your foot on the brakes.
Instead, apply steady pressure and allow the car to arrive at a lower speed.
To avoid hydroplaning, make sure you have good tire tread and drive slowly through puddles.
Prepare for wildlife to enter the highway too
In the United States, an estimated 1.23 million deer-related accidents occur per year!
Take animal crossing signs seriously. Use your high beams and keep the speed limit.
If you drive through forest areas often, consider getting a deer whistle. The noise wards off animals and attaches to a vehicle's bumper.
Side step side-impact collisions
Help stave off side impacts by paying attention to stop signs, red lights and who has the right away.
Don't try to make the light before it turns red, rather drive the speed limit and slow down on yellow.
Invest in a vehicle with side airbags to protect your precious cargo.
Get ahead of front-impact collisions
Front-impact collisions comprise 54% of all the auto accidents.
Adjust your driving to the weather; if it is raining or snowing, slow down and be more cautious.
Focus your eyes on the road and just say no to texting while driving.
At Loyalty Collision, we're here when you need us.
Back to Parent Page