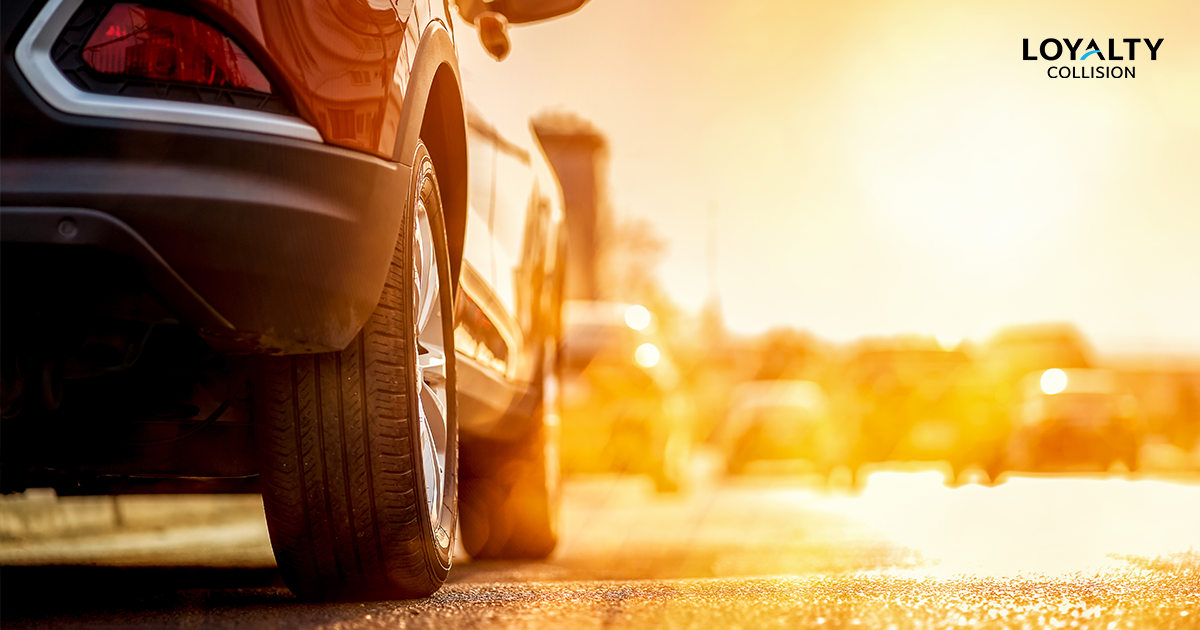 How to protect your car while riding out a heatwave.
Extreme heat isn't just hard on us. It's hard on our vehicles, too! Here are a few tips for keeping your car healthy in the heat.
Have your tires checked
Overheated tires are blowouts waiting to happen. To prevent this, check your tire pressure regularly and replace worn or damaged tires – something Loyalty Collision specializes in.
Kick-start your battery 
At Loyalty, we're experts on batteries, no matter the shape or size. We test batteries regularly, which is an especially important thing to do during a heatwave, when they're under heavy strain.
Change your oil often
During the dog days of summer, it's more important than ever to keep your engine properly lubricated using the proper oil viscosity. Trust Loyalty Collision to change your oil so your engine operates efficiently and keeps its cool.
TLC for your AC
It's imperative to remember that A/C care is a yearlong commitment! We'll make sure your vehicle has enough refrigerant to help prevent leaks and keep you nice and cool all summer long.
Staying chill with a cool engine
When it's really hot, your vehicle works overtime to make sure the engine stays nice and cool. Bring your car to us and we'll test, flush and service your coolant system to ensure that it's working properly.
Tune up before the temps go up
Bring your car to Loyalty Collision during a heatwave – or, even better, before. We'll inspect it thoroughly so that any issues can be addressed before it becomes a bigger problem. 
At Loyalty Collision, we do collision repair right. But we also provide services like oil changes and tire repair and replacement to keep your car running smoothly – even during a heatwave. 
Back to Parent Page