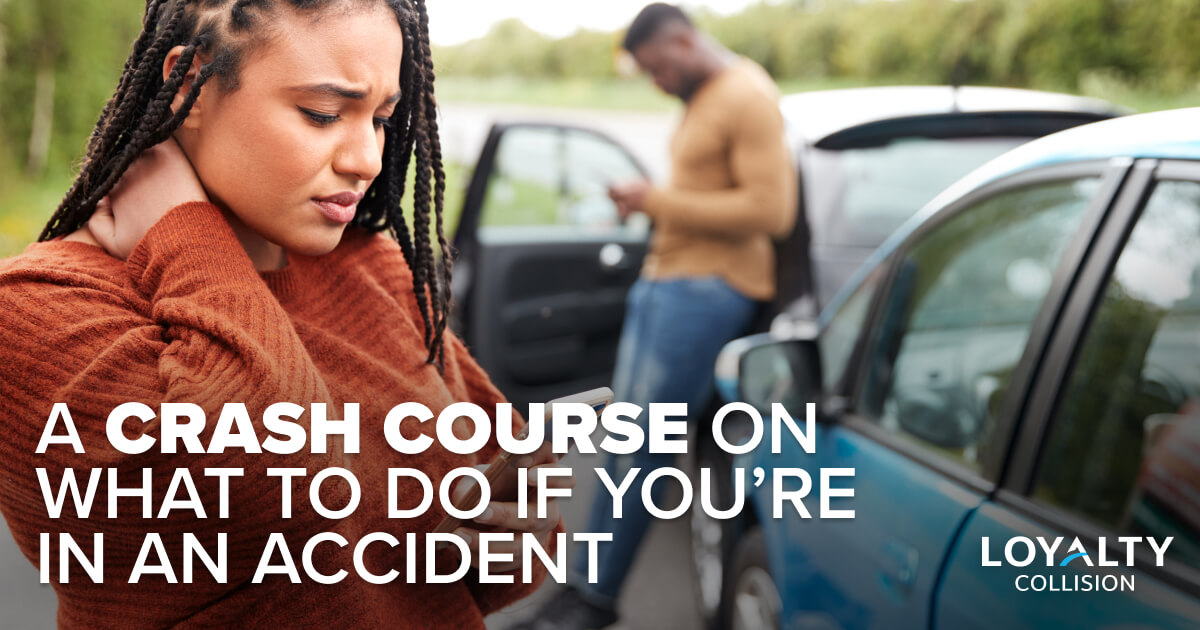 A Crash Course On What To Do If You're In An Accident.
Hopefully you're never in an accident, but just in case, you should know the basics of what to do.
Check yourself and your passengers for injuries. Call 911 if anyone requires medical care.

Call the police to report the accident.

Move your car out of traffic to a safer spot if possible and appropriate. At the least, turn on your hazard lights. 

Take pictures to document the accident scene and vehicle damage.

Exchange information with other driver(s) involved, including name, phone number, insurance company & policy number.

Call your auto insurance company to file an accident report.
What to do right now.
Make sure you have a copy of your auto insurance card – keep it in your wallet and make a copy and put it in the glove box along with your vehicle's registration. 
What to know about collision repair.
Your insurance company may recommend a certain collision repair center, but the decision is yours. When you choose Loyalty Collision, we work directly with your insurance company to make sure your vehicle is repaired quickly and expertly with as little hassle as possible. 
We're here for you when you need us!
Back to Parent Page