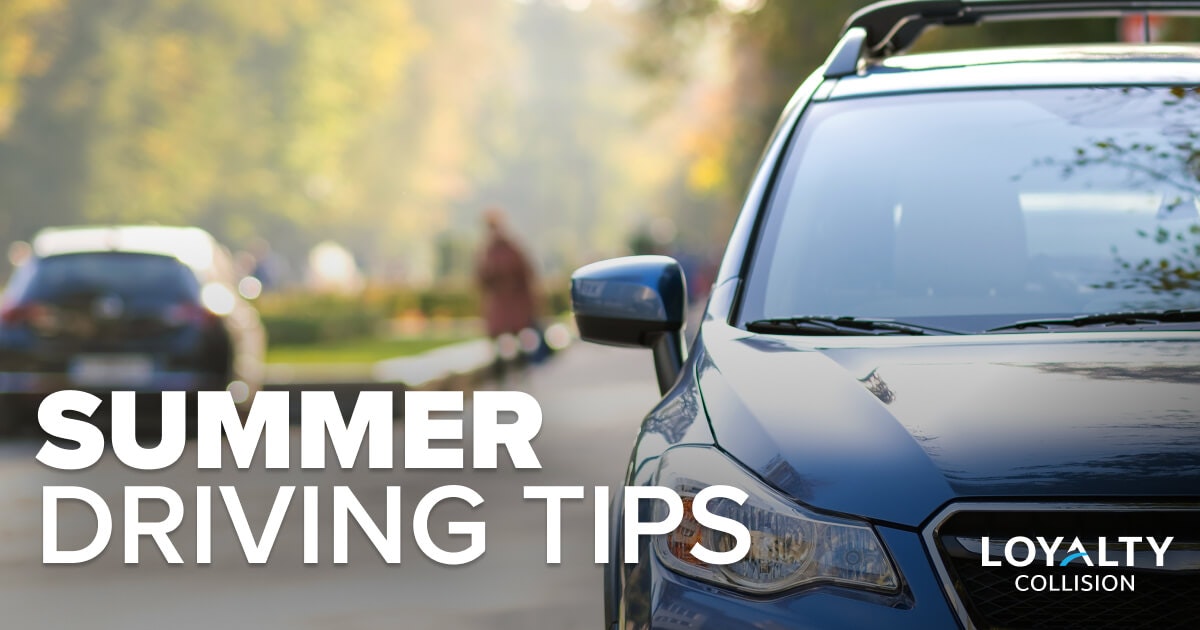 Summer Driving Tips
Warmer weather means road trips, beach days, and more! Everyone spending more time out and about means more people on the road, and higher risk of accidents. Keep these summer driving tips in mind to stay safe on the road!
Keep your car fluids full to avoid overheating

Prep for sun exposure, wear sunglasses to avoid visibility issues

Drive cautiously and courteously! Just because the weather is heating up, doesn't mean you have to

As always, avoid anything that takes your eyes off the road, hands off the wheel or focus off of driving
Road rage is statistically worse in the summers
When the weather gets hotter, people tend to be more fatigued and aggressive, leading to more road rage incidents. Make sure you keep your cool, and avoid drivers who seem agitated!
What to do in the event of an accident
After making sure all parties are safe and exchanging insurance info, you may need to find a repair shop. At Loyalty, we work directly with your insurance to make sure your vehicle is repaired quickly by our expert technicians, with as little hassle as possible.
We're here for you when you need us!
Back to Parent Page