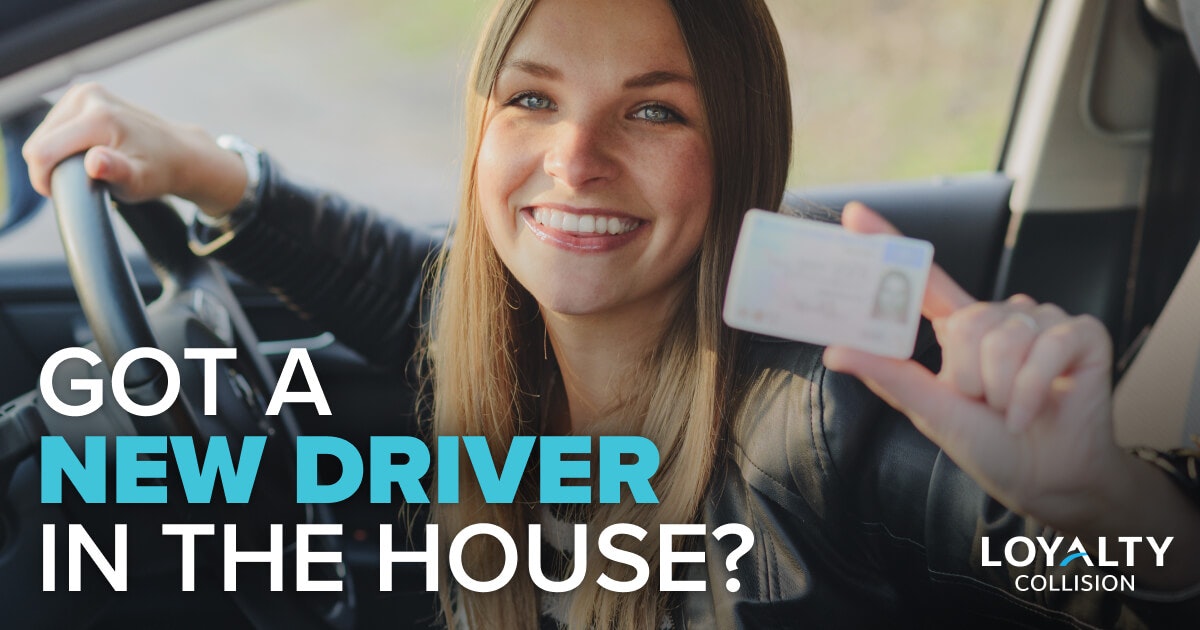 Tips for New Drivers – And Their Parents
Got a New Driver In the House?
If you're teaching your teen to drive, safety should be a priority, of course. Here are a few tips to help make it a safe of rewarding experience for everyone:
Stress the importance of always wearing seat belts
Don't allow texting or other distracted driving practices
Obey the speed limit. Having more time to react is especially important when learning.
Keep yourself up to date with traffic laws to be a good teacher & influence
Remember, you can set a good example by following these tips when you're driving, too!
Or course, things can happen, even if you and your new driver are being safe and responsible. If you or your teen are involved in an accident, trust Loyalty Collision to get your vehicle back in good-as-new condition quickly and with minimal hassle.
Driving is a big responsibility. Good thing your teen has such a great teacher!
Back to Parent Page