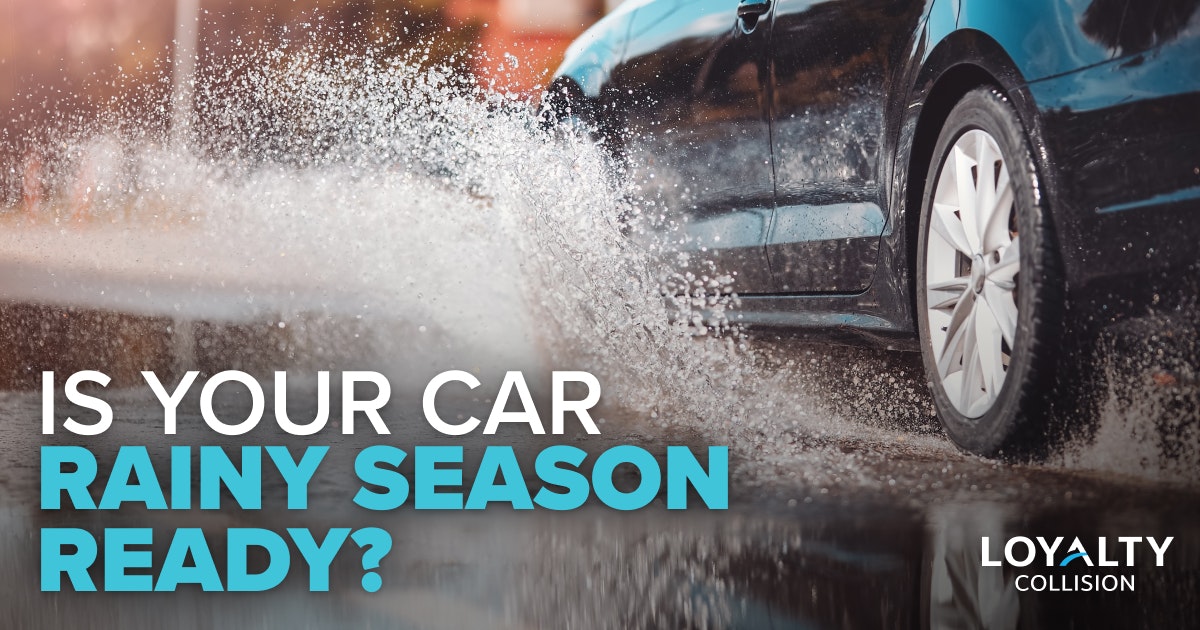 Rainy Season is Here
At Loyalty, the forecast calls for safety!
Can you believe it? Fall is right around the corner! Here at Loyalty, we want to make sure our customers stay safe no matter what Mother Nature brings.
And if you've lived around Virginia long enough, you know that means big afternoon thunderstorms, drenching tropical storms, and all the slick roads, falling limbs and flooded roadways that follow.
To keep safe, many of our loyal customers bring their cars into one of our convenient collision centers for a quick rainy season safety check – just  to make sure their cars are functioning safely, smoothly and properly before the storms hit.
Luckily, our convenient locations in Chester, Petersburg, West End and Williamsburg make driving safe easy. Because let's face it, the last thing you want to do is find yourself driving in a big storm and find out that your vehicle's safety features aren't working properly. Failing wipers? Lights out? No thanks! 
Simply make an appointment and we'll check your tires, brakes, wipers, and lights – then let you know if anything needs repair or replacement.
We'll check your tires! Your vehicle's tires help you to maintain traction, and changes in temperature can cause changes in your tire pressure. We'll check everything and make sure that your tires have been properly balanced and rotated.
We'll check your brakes!  Stopping in rainy weather takes longer. We'll  make sure your brakes meet all vehicle manufacturer specifications. Do your brakes squeak? It could mean your brake pads need to be changed. Grinding noises? That needs immediate attention.
We'll check your wipers! The last thing you want to do is be caught in a downpour with poorly working wiper blades. We'll check the condition of your windshield wipers for signs of brittleness. Notice any streaking? It's probably time for new wipers.
We'll check your lights! In bad weather, your lights not only help you see, they help others see you. We'll check your headlights, tail lights and directions to keep you safe an divisible. Remember, the law requires drivers to turn on headlights when using their windshield wipers.
Of course, no matter how prepared you are, accidents still happen. Remember that the Loyalty Collision Center is always here for you with free estimates, expert collision repair and convenient locations in Chester, Petersburg, West End, and Williamsburg.
Schedule a safety check today!
Back to Parent Page