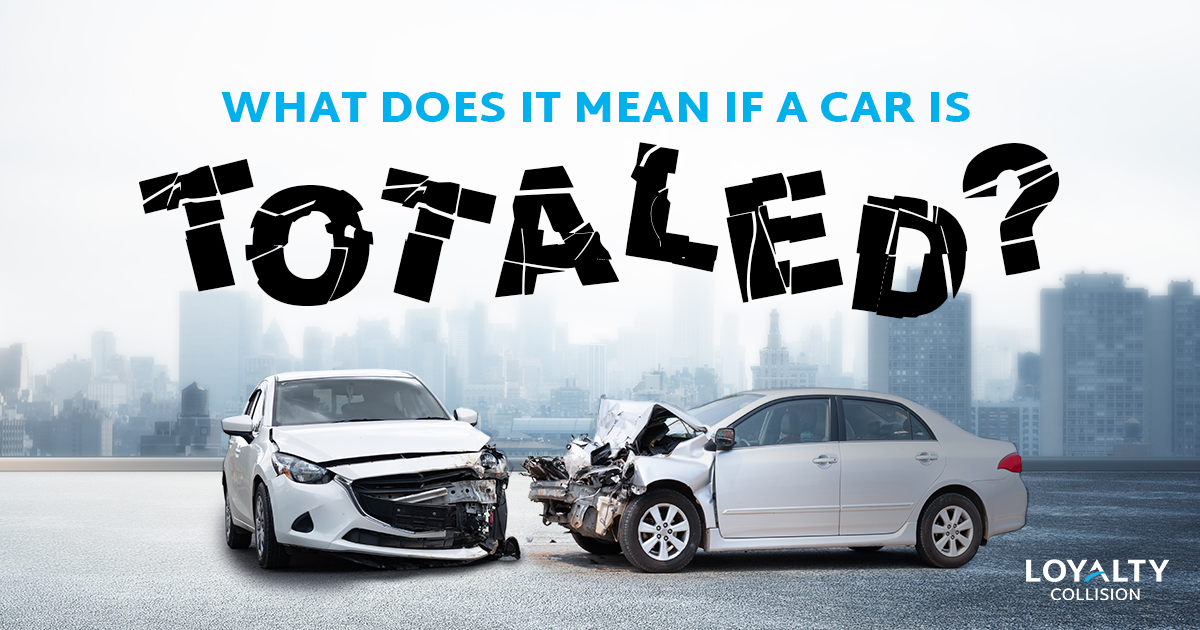 What Does It Mean If a Car Is Totaled?
You've probably heard the term "totaled" about a car that's been in an accident. But what does that really mean?
Simply put, it means the cost of repairs compared to the car's pre-accident value would make it not worth repairing. In Virginia, the threshold is set at 75%. 
So if you're in an accident, after you file a claim, your insurance company will work with an appraiser to determine whether it's a total loss (totaled).
What happens if my car is totaled?
If it's determined that your vehicle is totaled, your insurance company will typically pay you an amount equal to its pre-accident value, minus the deductible on your comprehensive or collision coverage.
You should know that Virginia is NOT a no-fault state, meaning that the person at fault for an accident may be responsible for any resulting harm or damages.
On the bright side, if your car is totaled, Loyalty offers a $200 discount at any Loyalty dealership!
And if it's not totaled?
Choose Loyalty Collision to repair your vehicle. (It's your decision, not your insurance company's!) Loyalty collision techs are trained and qualified to give the best recommendations. You can depend on us to get your car looking and driving like the accident never happened, and we make the entire process as stress-free as possible.
Back to Parent Page